A fan motor uses rotational movement to move air to direct heat away from PCs and other office automation equipment. MinebeaMitsumi designs and manufactures high-end fan motors with MinebeaMitsumi ball bearings, as well as fan motors with long-life sleeves.
Highest quality fans and fan electrical components
Ball bearings, casing, impellor, shaft and magnet produced in-house
High ingress rating cooling fans – IP69K
An axial fan from NMB is available in a range of sizes from 60 to 150 millimeters. These fans are ideal for all harsh environments, as they have no difficulty with moisture or sunlight. 
The motor is entirely dust-resistant. Axial fans draw air by means of alternating current. Industrial machinery and other equipment can be cooled and the heat directed to the outside. Naturally, we manufacture all the ball bearings in-house.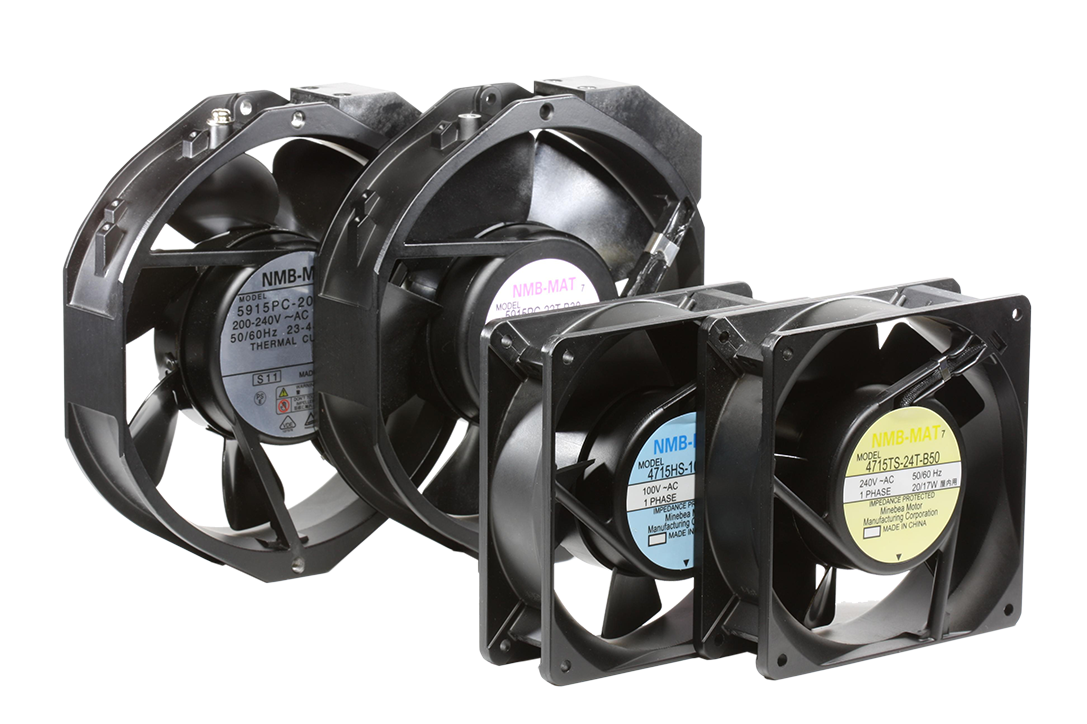 Slide
Want to try it out in your Application?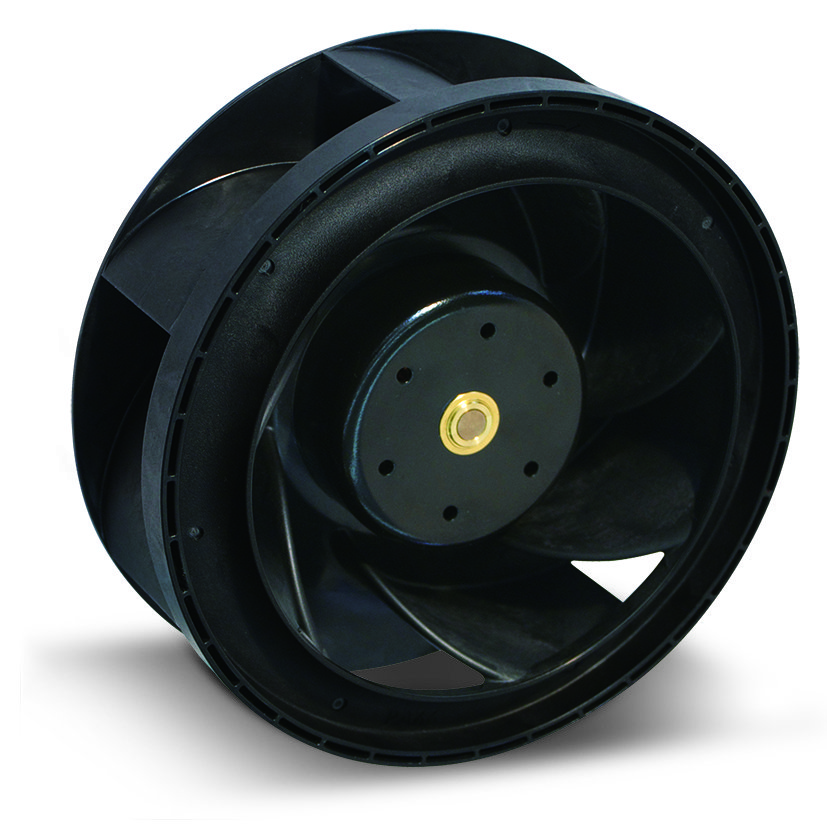 MinebeaMitsumi DC blowers are available in sizes ranging from 45 to 145 millimeters. They are especially suitable for use in network servers and telecommunication systems. With their innovative design, DC Blower can produce a directed airflow even in high-pressure environments. The blowers can also be used to cool office technology. Besides office automation, numerous other areas of application can be imagined
The "heat management system module" (HMSM) combines a great deal of expertise. MinebeaMitsumi is able to stand out in this area not merely because of its expertise in thermal management but also through innovative fan motors and specialized knowledge in the areas of energy management and regulator design, thus introducing an unbeatable total package into the market. HMSM is used today for especially for keeping computer centers or communication devices cool. Naturally with installed NMB precision ball bearings. The product design is focused on the highest efficiency and reduced energy use.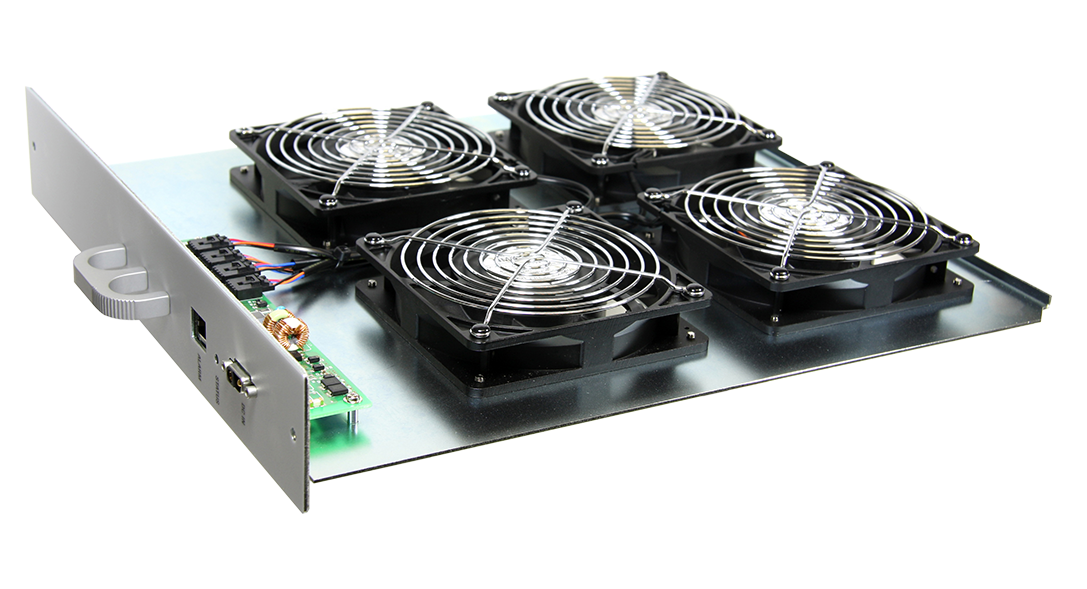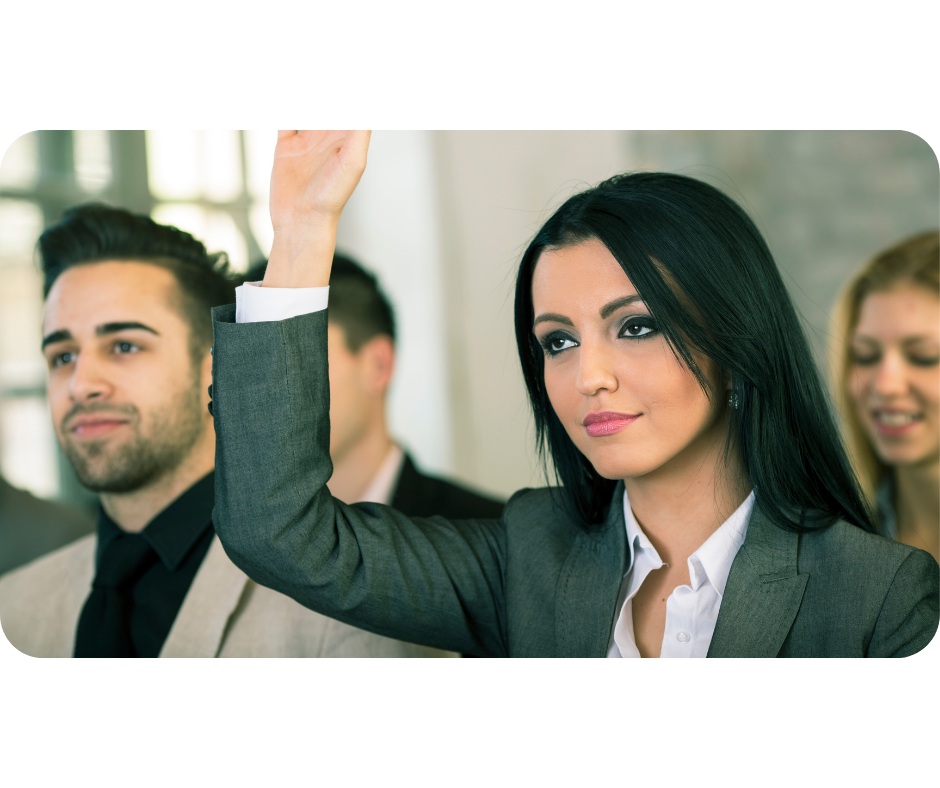 Our experts can help you to find the right products and solutions.