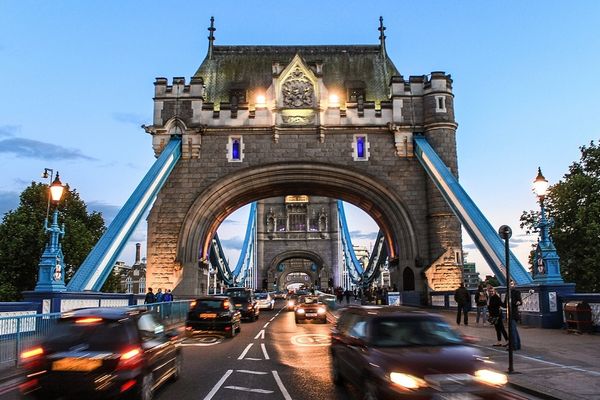 About 22 months after Covid-19 spread across the world, health protection measures are still in place in many countries around the world, many people continue to work from home, and urban commercial and social life is still limited.
City mobility volumes are lagging pre-Covid levels, says 2021 Global Traffic Scorecard by INRIX, and new traffic patterns are emerging. Trains and local public transportation are considerably down, and car traffic rates dropped in most cities. There are relevant changes in trip distribution throughout the day, shifting congestion away from the AM peak into the mid-day hours.
Measuring the number of hours lost in traffic, INRIX calculated London, Paris, Brussels, Moscow, and New York are the top 5 most congested cities in the world. Data are quite astonishing.
Londoners spend about 148 hours per year in traffic, costing about £1,211 per driver – that means £5.1 billions for the entire City. If you are travelling to the UK capital, keep away from the A503 at 4pm: that's the worst corridor in the city.
Drivers lost an average 40 hours due to congestion in Germany, up from 26 hours last year but down from 46 hours in 2019, costing about 371 € per driver and therefore 3.5 billion € for the entire country. The most congested cities are Munich (79 hours), Berlin (65 hours) and Hamburg (47 hours). In contrast to the UK and the US, all three are close to pre-Covid levels of delay.
In the US, the average American driver loses 36 hours per year due to congestion – 102 hours if living in New York City, 21 in Phoenix. Traffic rates decreased significantly due to the pandemic, as nowadays drivers experience about 2.6 billion fewer hours in traffic than in 2019. This is mostly due to the decrease of downtown travels that INRIX recorded in most big cities including San Francisco, Detroit, and Washington DC.
It's hard to predict if and how urban mobility will be back to pre-Covid habits around the world. Traffic patterns will probably change according to local conditions more than to a global, widespread return to "normal" – and cities will look for new ways to manage road congestion and parking to provide residents and visitors an agreeable urban experience.