In a first test run, the MinebeaMitsumi subsidiary Minebea Intec equipped the Döpfer School in Hamburg with 60 "MiShield" full-face shields.
The Döpfer School specialise in providing training for eleven different health and social professions. Especially in the field of speech therapy, the lecturers and trainees are now facing great challenges in the corona crisis. In class, it is essential to see the lip movements and facial expressions of the other person. A lesson with protective masks covering the mouth and nose would be almost unthinkable.
The MinebeaMitsumi subsidiary Minebea Intec has now equipped the first 60 teachers and students of the Döpfer schools in Hamburg with "MiShield", a transparent, reliable and comfortable full-face screen. In an online product presentation, the school opted for the "MiShield essential" model, which is particularly light and comfortable to wear.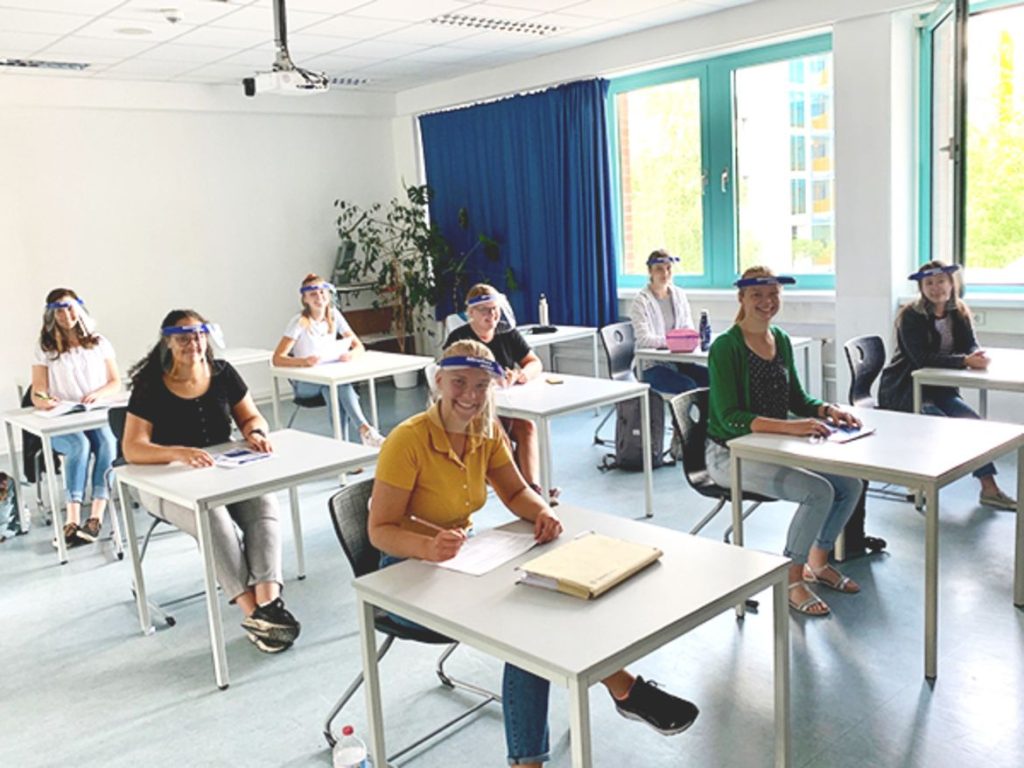 The face shields were specially developed for processes and environments where person-to-person airborne contamination is a potential risk, and allow a wide field of vision. The size can be adjusted according to requirements. The lateral field of vision and the chin area are completely covered. Because the shield is easy to disinfect, it is well suited for daily use and very durable. The visor is made of PC (polycarbonate) combined with a foam pad that sits on the forehead and an adjustable strip.
The initial feedback from students and teachers was very positive. Product Manager Sara Vivanco was also very satisfied with the cooperation: "We are pleased that we can make a supporting contribution in such a sensitive area as speech therapy in the current crisis and will naturally continue to support the Döpfer schools beyond the first test run".
If you have any questions about the product, please do not hesitate to contact product manager Sara Vivanco. Orders can also be made directly to AC, OI (Aachen Order Input).