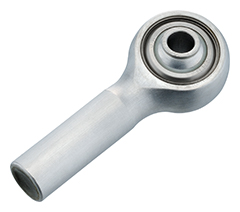 Ball bearing rod ends are self-aligning bearings used in a wide range of applications, from aircraft to industrial machinery.
We are capable of manufacturing products that work in a broad range environment and meet a wide variety of needs.
Please consult with our sales when you need for special purposes.
Related page
Please refer to the MinebeaMitsumi Aerospace website (English version only) for information on various certified products related to aircrafts.
Aerospace Standards Approvals | MinebeaMitsumi Aerospace