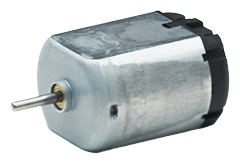 Our DC brush motor pursue competitive price through using in-house parts production. Our motors size range of the outside diameter round type from 24mm to 35.7mm
Also, we developed new square type (S Series) to realize small space, high torque and light weight. (Size: 8mm to 30mm)
* Rated voltage and no load speed are an guideline. If you have any concrete requirement, pls. feel free to contact us.