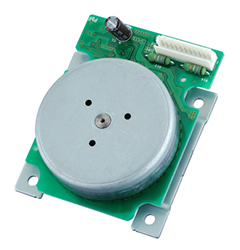 These motors are used in mechanical driving for photoconductive drums, paper feeds, and toners in copiers and other OA equipment. Small-size, high-efficiency technology helps make equipment more compact and save more energy.
Nd Mg: Neodymium magnets type
Fe Mg: Ferrite magnet type
With plate, with plate and cover type are available for "for home appliance" models. Prease refer to the PDF.